Joining the Olathe North High gymnastics team in her senior year was about helping Ella Margheim rediscover her joy for the sport, something she says was fading the longer she stayed in club gymnastics. 
Not only did she rediscover her joy, but she also scored two perfect 10s during the season, set state records in the beam and floor events and swept all four events as well as the all-around at the state tournament in October, leading the Eagles to the state title. Margheim also won the all-around at every meet she competed in.
For that, she's the Reporter's Olathe Gymnast of the Year. 
"She dominated every event at almost every meet," said Amanda Harrington, who coaches all Olathe high school gymnastic teams "She works hard in the gym every single day. She is the last one to get off events everyday and the first one to ask to do extra." 
The Eagles were expected to be good this year, returning to competition after coming in second at the state meet last year. All that other success was secondary though. Margheim said all she was thinking about is "Why not just go out and have fun?"
Liz Lyons was not playing her best.
Competing at a less competitive level did allow her to shine, but it also enabled her to change her mindset about the sport. In club gymnastics, she reached the highest caliber as a level 10, which could be lonely at times. That's not the case with school athletics. 
"In club, it's very individual to where you don't talk very much and you're really just pushing yourself," she said. "All five schools really just came together, and we're pushing each other to be our best. Practices were fun and we would just talk about our day and what we were doing. Like two completely different things." 
She also got to be more creative with her routines and performances. Specifically, she wasn't limited on what music she could use for the floor event. With that freedom, she picked some music from Marvel's "Avengers: Engame."
"​​It was definitely the best routine that I've had," she said. 
The rest of the All-Olathe first team includes other newcomers and some Olathe gymnastics veterans:
Alexis Purdy, junior at Olathe West 

Emmy Keller, freshman at Olathe Northwest 

Hannah Jensen, sophomore at Olathe North 

Madelyn Fletes, junior at Olathe South 

Delaney Stanley, senior at Olathe North 
Purdy, Keller, Jensen and Stanley joined Margheim in placing in the all-around at the state meet. Fletes tied with Olathe East High freshman Lainey Palmer and Shawnee Mission South High senior Zakaiyah Gillom for sixth in the floor event. Purdy placed in every event, except vault, as well.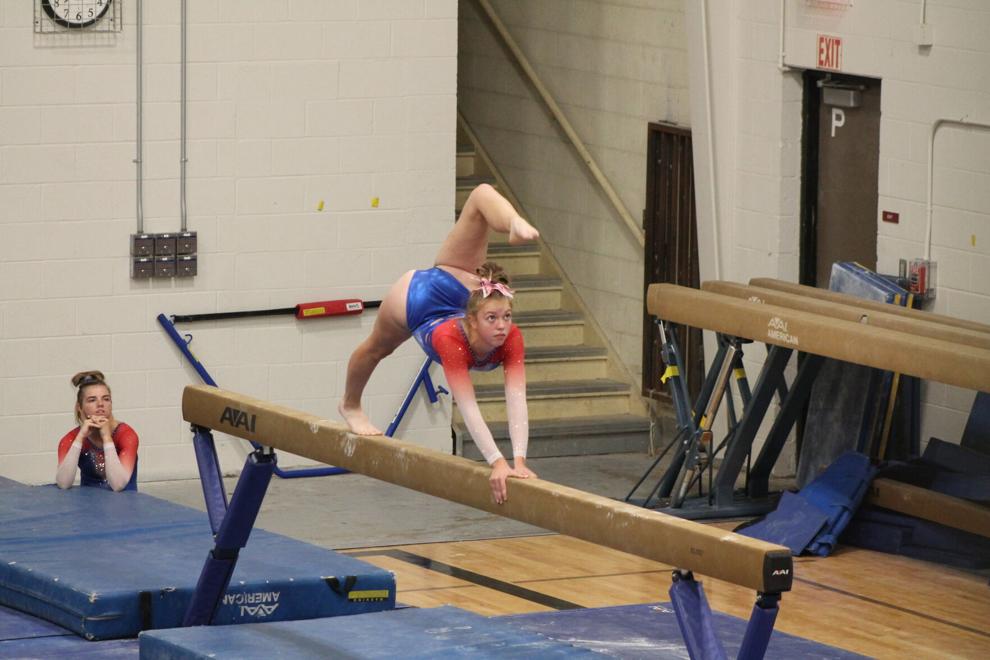 Other standouts include north sophomore Lindsay Ray who placed third in the beam event and junior Riley Johner who took fourth in the bars. Keller finished second in the vault, followed by Stanley and Jensen in fourth and sixth. North senior Paige Garza took fifth in the vault and floor. Keller and Jensen also placed in the bars event. Jensen took sixth in the vault. Finally, Keller, Stanley and Garza took second, third and fifth respectively in the floor event. 
Additionally, Olathe West placed second in the team results, followed by East, Northwest and South in fifth, sixth and seventh places respectively.